CELEBRATIONS & ENCOURAGEMENTS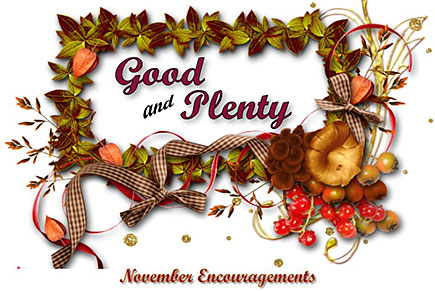 Come join us Sundays and three Wednesdays this month for talks in a series, Good and Plenty. Ideas are drawn from Ernest Holmes's 1944 address to the graduating practitioners of the Institute of Religious Science, in which he summed up our teaching and set hearts ablaze to go out and serve as agents of healing. He said: "Religious Science has a universal concept of God. It thinks of the Divine Spirit as flowing through everything, personalizing everything, giving warmth and color to everything. Spirit meets with Spirit and communes with Itself even in our ordinary conversation."
NOVEMBER SERIES
SUNDAYS in NOVEMBER ... 9:30 & 11:00am
NOVEMBER 4
Infinite Presence and Universal Law
with musical guest Ken Gaines
NOVEMBER 11
We Draw the Thing As We See It
NOVEMBER 18
Proving Faith Through Works
NOVEMBER 25
Claiming a Magical Gratitutde Attitude
with speaker David Dewhurst, RSc.P.
WEDNESDAYS in NOVEMBER ... 7:00pm

NOVEMBER 7
All Facts, Rightly Understood,
Form a Pattern
NOVEMBER 14
A Clarity of Vision and Newness of Power
NOVEMBER 21
Thanksgiving Eve Festival of Gratitude
NOVEMBER 28
Moving Forward: Willingness,
Readiness and Determination
---