Sunday Celebrations
9:30 a.m. & 11:00 a.m.
Wednesday Celebrations
7:00 p.m.

Creative Life Spiritual Center
5326 Spring Stuebner Rd. Ste. 200
Spring, Texas 77389
Phone: 281.350.5157

Support Your Center

DID YOU KNOW?

Read or download current or
past issues of our Newsletter
from our website.
Go Here »

Subscriptions For Lectures
On CD Now Available
online in our
Bookstore »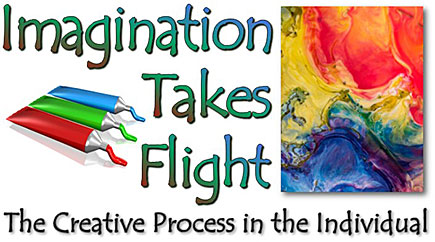 In March's series, "Imagination Takes Flight," we'll use the teachings of Thomas Troward and others to explore the creative process. When we're making something, time expands, we're in the flow, and problems seem to solve themselves. Whether we're talking art, music, poetry or prose, building furniture, fixing a downspout, teaching a child, pulling an engine, or designing a spacecraft, the same principle applies: we are a universal Mind enjoying Itself in form!

NEW ADDITION TO THIS SITE: Sunday Talks Playlists

Visit the

Sunday Talks

page for audio recordings of talks given during our Sunday services, mostly by our founding minister, Jesse Jennings. May you find them helpful on your journey.


CREATIVE LIFE SPIRITUAL CENTERS
Creative Life is a spiritual community in suburban Houston, Texas, teaching and living the Science of Mind, a transformational path first articulated by the American philosopher Ernest Shurtleff Holmes (1887-1960).  learn more »

VISITORS WELCOME: We have activities for all people and interests, and welcome everyone, especially those for whom traditional Western religion has seemingly had no place.  learn more »

What makes Creative Life the fun, exciting, uplifting, stimulating, evocative and inviting place it is? Why it's our people of course! No matter what your path or interests, you'll never find a more accepting and supportive group of fellow God-lings! Learn more about our Spiritual Practice »

SUNDAY & WEDNESDAY CELEBRATIONS
We gather Sunday at 9:30am & 11am and Wednesday at 7:00 pm in the Great Hall to renew friendships and enjoy exciting celebrations and encouragements by minister Dr. Jesse Jennings, the music of Geoffry Oshman and guests, and the spiritual support of our practitioners.

OUR MUSIC:
Festivities and Gatherings feature CLC's musical talent. Music Director Geoffry Oshman often arranges for professional artists to visit The Center for Sunday Celebrations and special events.  learn more »

CHILDREN & YOUTH:
While adults enjoy the 11am celebration each week, our dedicated and loving teachers are helping your children to realize their own inner magnificence. We have gatherings for all ages plus a special room for parents with infants where you can enjoy the celebration in comfort with your child.  learn more »




NEWS & EVENTS
The public is enthusiastically invited to these events...
Lecture CD Subscriptions
Now available for purchase online in our
bookstore
Every Sunday, 9:30am
Meditation service with lecture
(appreciative giving)
Every Sunday, 11:00am
Musical celebration service
(appreciative giving)
Every Sunday, 11:00am
Classes and Activities for all Ages of Children/Youth
(free)
Every Wednesday, 12:00-2:00pm
Wisdom of the Universe
discussion (appreciative giving)
Every Wednesday, 7:00pm
Midweek Celebration Service
with
Dr. Jesse Jennings
or a guest (appreciative giving)
Every Thursday, 7:00pm
A Course in Miracles
discussions (appreciative giving)
Every Thursday, 7:30pm
TransAlliance of Spring
support group (free)
Every Saturday, 5:00pm
Codependents Anonymous
open meeting (Seventh Tradition)
Wednesday, February 26, 7:00pm
Nicolle Zultowski
, special speaker (appreciative giving)
Saturday, February 29, 7:00am
Quarterly "Mobile Market"
food service event
at Oak Ridge H.S. 9th Grade Campus
Sunday, March 1, 12:15pm
Buffet Brunch
($5 per family suggested)
Mondays, March 2 & 16, 6:30pm
Toastmasters
meeting (club membership free)
Sunday, March 8, 1:00pm
Your Brain and Its Relationship to Mind and Body
workship with Dr. Joni Samples ($20 suggested)
Tuesday, March 10, 6:30pm
The Alchemist
book club discussion
with
Sarah Westbrook
(appreciative giving)
Wednesday, March 11, 7:00pm
Rev. David Dewhurst
speaks
Sunday, March 15, 9:30 & 11:00am
Rev. Lisa Ryan
speaks
Wednesday, March 18, 7:00pm
Rev. Marsha Lehman
speaks
Friday, March 27, 6:30pm
Danceathon
with
Nancy Bonilla
($10 admission benefits our mobile market food events)
Sunday, March 29, 9:30am
Ostara/Spring Equinox
ritual circle
with
Natalie Maisel
(appreciative giving)
Saturday, April 4, 7:00pm
Coffeehouse Concert with
Brian Schwanitz
(details TBA)
Sunday, April 5, 12:15pm
Buffet Brunch
($5 per family suggested)
Tuesdays starting April 7, 6:30pm
"The Power of Eight
experiental group
with
Fran Cavazos
(appreciative giving)
Sunday, April 12, 11:00am
Children's Easter Party
(free)
Saturday, May 30, 7:00am
Quarterly "Mobile Market"
food service event
at Oak Ridge H.S. 9th Grade Campus